healer, psychologist, actor, artist & activist
Throughout decades of providing psychotherapeutic services to at-risk youth and families, healer Hector was also developing techniques for individual and community healing inspired by Theater of the Oppressed, psychodrama, traditional storytelling, mask-making, drumming, improvisational drama, and creative ritual.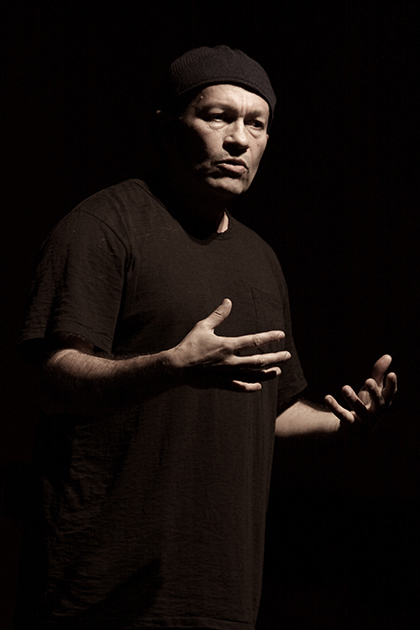 In 2008, he gained nonprofit status for his organization ImaginAction and now devotes fulltime to empowering the marginalized and traumatized through his theater workshops in the US and abroad.
Most recently, his focus has been on healing post-conflict wounds in troubled regions including Northern Ireland, Israel/Palestine, and Afghanistan. In California, this has meant continuing his work with torture survivors and launching a new initiative for returning veterans. Participants are given the tools and opportunity to be heard and seen in a way that preserves the dignity of all and opens up transformative possibilities as the group explores creative solutions to the challenges they face.
His process includes training community members to become facilitators so that projects can be ongoing and self-sustaining while interns from around the world gain experience to carry back to their own countries.
Interview with Hector Aristizába (December 2012)